Happy Landings Dear Leevi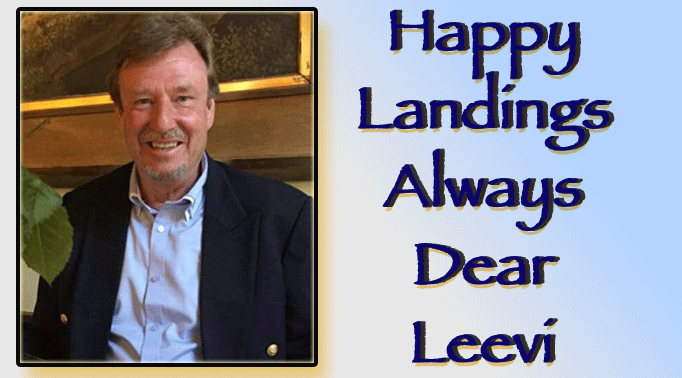 We were very sorry to receive news that our dear friend and colleague Leevi Ekman lost his battle with lung cancer. He died in Helsinki, Finland, this past Sunday morning.
Our heartfelt condolences go out to the love of his life, Ylva and the couple's two daughters, Teresa and Veronika.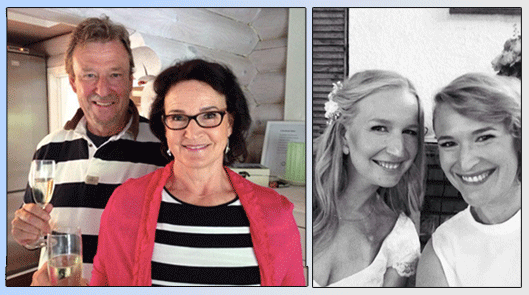 Leevi was only 61.
In this reporting business, when you run into somebody with a heart as big as a wheel you don't soon forget them.
Leevi Ekman said this to me in 1999:
"I'm at times a dreamer, and other times a facilitator, and also every once in a while a fireman.
"The key application from my office is to anticipate and react to situations, to coordinate the proper resources to meet any challenge.
"In an increasingly competitive environment, being able to react quickly can be critical.
"We know, for instance, that our greatest resource is our people.
"Our objective is to be the leading air cargo resource for Northern Europe.
"Serving this market of more than 60 million people within our catchment area will only be met if we are close to both the customer and to our people.
"Every day I speak with a half-dozen key stations: New York, Moscow, London, Frankfurt, and elsewhere.
"Finnair Cargo is right-sized, manageable–we can apply flexibility to our business.
"Our workforce is at peace with management.
"Our approach in cargo is to continually get a better handle on what it is the customer wants.
"One area that has emerged is the desire for both shippers and our forwarder partners, which comprise better than 90 percent of Finnair's cargo business, to participate in triangular discussions.
"I am constantly pressing the point that we do not want to pass the forwarder in our approach; rather, together we can meet the needs and expectations of shippers.
"Finnair's experience, size, flexibility, and willingness to deliver the goods really come into play in those situations," Leevi Ekman declared in 1999.
Post-Finnair, Leevi was still out for the same things in life. He was a board member and driving force in the distribution/handling alternative Ospentos International Ltd.
Leevi branded Ospentos with Erik Byman in Tallinn, Estonia.
Ospentos built a solid reputation as a class act, serving cargo and freight throughout Finland, the Baltic States, Belorussia, Ukraine, and Kaliningrad.
Their success was no surprise to us, as we knew Erik and Leevi as bold, clear thinkers.
Leevi was a first-rate marketing man at Finnair Cargo, where he churned out imaginative and distinctive freight programs for the Finnish national carrier during the 1980s and 1990s.
Erik recalled, "we met in the 70s, Leevi was working for Finnair and I was in the forwarding industry.
"Over the years we became good friends and when we decided 14 years ago to combine our airline and freight forwarding knowledge to serve the industry, we started our own company Ospentos, and in that process we became like brothers.
"A decade ago, Ospentos International was registered in Tallinn and Haiti Arendi joined the team. "'The Three Musketeers' were in place and our friendship and work drew us even closer.
"Leevi's departure hurts, it really hurts," Erik Byman said.
Leevi will be dearly missed.
Our prayers go out to his family and close friends and colleagues.
Happy landings always, dear friend.
Geoffrey