Air France-KLM Cargo awash in red ink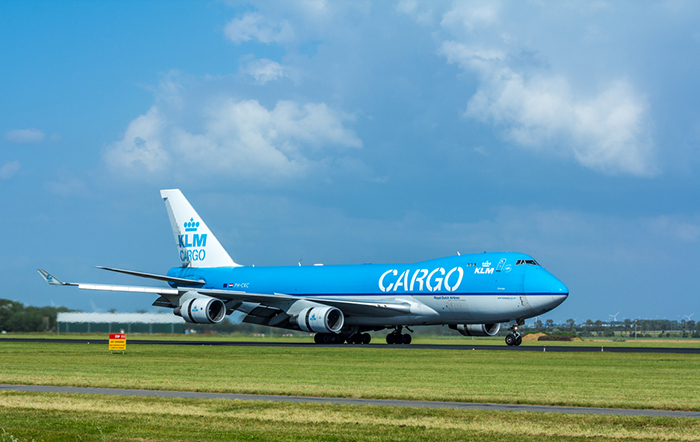 Once the largest cargo airline in Europe, Air France-KLM Cargo has lost over £1 billion in the past five years.
Air France-KLM Cargo's third-quarter operating loss soared by almost one-fifth from a year ago as it scrambled to downsize its unprofitable freighter operations against a backdrop of tumbling margins.
The Franco-Dutch carrier's cargo unit sank 100 million euros (£111 million) into the red compared with an 81-million-euro deficit in the third quarter of 2015, taking nine-month losses to 216 million euros against 212 million euros last time.
Revenue sank 16.6 percent to 487 million euros from 584 million euros as traffic declined by just over 7 percent to 279,000 tonnes (307,544 tons) from 301,000 tonnes.
The load factor dipped 2 percentage points to 56.5 percent, and yields slumped by 15.1 percent.
The full-freighter capacity was reduced by 22 percent from a year ago in response to weak global demand and structural overcapacity across the industry[1], resulting in an overall reduction, including belly space, of 3.1 percent.
The carrier has laid off three MD-11 freighters this year, reducing its all-cargo operation to just six aircraft — down from 13 in 2013 and 26 when the two airlines merged in 2005 — as it bids to return its full-freighter business to operating breakeven in 2017.
The company said its restructuring is paying off with unit costs declining by 11.9 percent in the first nine months of the year.
Air France-KLM Cargo, once Europe's largest cargo airline, has lost over £1 billion in the past five years, but is still a major global operator via its passenger belly business.
Other leading European cargo carriers are also losing money as they face aggressive competition from fast-expanding Middle East and Turkish carriers in a flatlining global market.
Lufthansa Cargo yesterday posted its sixth consecutive quarterly loss[2] — 17 million euros — and Luxembourg-based Cargolux, Europe's leading all-cargo airline, has launched a strategic review to establish whether it can survive as a main-deck carrier in the current market and examine whether to move into new business areas.
The Air France-KLM group boosted net profit in the third quarter to 554 million euros from 481 million euros a year earlier even as revenue was 5.1 percent lower at 6.94 billion euros.
Contact Bruce Barnard at [email protected][3].
References

^ overcapacity across the industry (www.joc.com)
^ sixth consecutive quarterly loss (www.joc.com)
^

[email protected]

(www.joc.com)